Friday, November 30th, 2007
---
3:58 pm
wow i haven't written for a while! haha

well...my life is boring...i haven't found a job yet and its really freakin' frustrating! i've been trying but nothing has been working out for me. i don't know what to do anymore. going on all of these interviews and getting no where is starting to really wear me out. ugh! i'm pretty much about to explode!!!!

other then that nothing much. i'm now dog sitting for my friends Mike and Jen from the Riders in cambridge and i absolutely LOVE their dogs. there is sue bug part german shepherd part something else haha shes a mut and Mike has told me what she is but i forget...shes awesome. then theres boca shes a chihuahua shes the cutest little dog. the ultimate lap dog. i love watching them. its awesome.

um....thats really it...nothing else is really that new. still single. woot. still in the midnight riders. still my same old self.

thats pretty much it. i'm bored. haha
Thursday, March 29th, 2007
---
6:39 pm
RIP Richard Lennon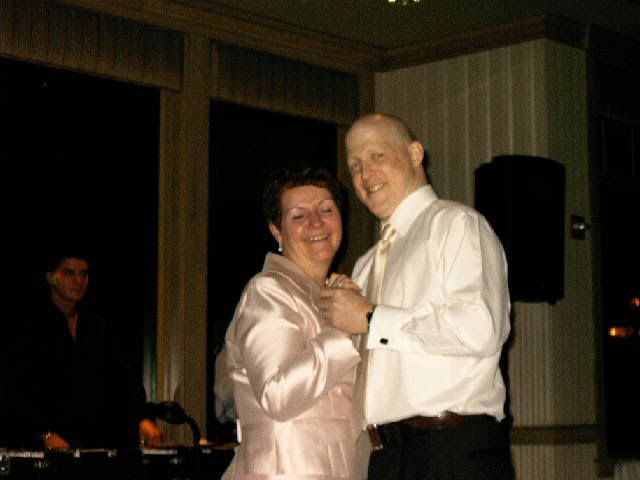 Love you cuz
Saturday, March 24th, 2007
---
1:49 pm
- i know its kind of last second but...
Does anyone wanna go see the Harlem Globetrotters tonight?


i have 14 free tickets

it starts at 7:30

i'll probably be around the garden around 6:30
(grab a few drinks before the game)

so if you want to come let me know
631-576-7613
or call Jim
(i'll be with him so i'll make sure he answers or calls back)
Monday, February 26th, 2007
---
11:14 pm
- i absolutly love eric!!!
Thursday, February 15th, 2007
---
6:43 pm
So i um...LOVE my internship!!!!

everything about it! i love the people i work with...i love what i do! i love everything. I get to work with kids too. there is this thing called the high five kids tunnel. and i get to help out running it. the kids get to give both teams high fives before the teams go out to practice. so we get to do everything involved with that. we also do the jumbotron messages...on certain occasions we'll go to seats and give them presents if they cant get on the jumbotron. LOVE IT!!!!!!!! and yesterday i had to go get something and i was walking down the hall where the dressing rooms are and got to say hi to Ryan Gomes, Gerald Green, (my love) Wally Szczerbiak, Rajon Rondo AND PAUL PIERCE!!! ohhh yes i talked to paul pierce hes really nice! oh and a guy on the opposite team checked me out....and..........i got to be on the jumbotron for a long time...didnt like it that much i thought i looked like crap haha it was funny.


and they finally won yesterday which makes me all sorts of excited. oh man i'm so glad i got into this!!!!

amazing
Tuesday, February 6th, 2007
---
9:34 pm
tomorrow i start as an intern at the Boston Celtics.

:)


i dont know if anyone noticed....but i'm really freakin excited!!!!!!!!!!!!!!
Monday, February 5th, 2007
---
11:27 pm
YOUR LIFE WAS A MOVIE, WHAT WOULD THE SOUNDTRACK BE?
So, here's how it works:
1. Open your library (iTunes, Winamp, Media Player, iPod, etc)
2. Put it on shuffle
3. Press play
4. For every question, type the song that's playing
5. When you go to a new question, press the next button
6. Don't lie and try to pretend your cool...
7. When you're finished tag some other people to do it

Trailer theme: Cooking Wine - Alkaline trio

Opening credits: Start Today - Fall Out Boy (Gorilla Biscuits cover)

Waking up: SOS - Rihanna

First Day of school: The Night I Lost the Will to Fight - Cursive

Falling in love: Here We Go - Bouncing Souls

First Song: White Shadows - Coldplay

Fight Song: If Adventure Had a Name... - The Backup Plan

Caution: All That I've Got - The Used

Breaking up: Big Indian - The Dandy Warhols

Prom: Meathead - Story of the Year

Life: Wrong Side of the Tracks - Strung Out

Mental Breakdown: Sophmore Slump or Greatest Comback of The Year - Fall Out Boy

Driving: This is Getting Over You - Alkaline Trio

Flashback: She's Hearing Voices - Bloc Party

Getting Back together: Pete International Airport - The Dandy Warhols

Wedding: Together We'll Ring In The New Year - Motion City Soundtrack

Birth of a child: My Oh My - Aqua

Final Battle: Unconditional - Gabriel

Death scene: Lying is the Most Fun A Girl can Have Without Taking Her Clothes Off - Panic! at the Disco

Funeral song: Buddy Holly - Weezer

End credits: Dragostea Din Tei - O- Zone
Wednesday, January 31st, 2007
---
11:30 am
For the past week i've been in interviews for an internship with the Boston Celtics.


AND I GOT IT!!!!!! :)


i'm so happy right now. its freakin amazing.
i had to go through 2 phone interviews and an interview at the offices
and they liked me...so i'm now an intern with ticket operations for the Boston Celtics


oh...and i get to meet the players! haha the way the lady said it was like it was nothing

AHH I'M SO HAPPPPPPPPPPPPPPY :) :) :) :) :)
Friday, January 26th, 2007
---
5:44 pm
Hello everyone.

well...i'm back at curry for my last semester (yes...last semester) i'm pretty excited.
i have a pretty awesome schedule...i only have classes on tuesdays and thursdays
so i'm trying to get an internship...i have an interview with the celtics so that excites the hell out of me
its where i want to be...at a sports team and the experience will be amazing.

i had a great last winter break.
got to see pretty much all my friends
didnt get to go out as much as i wanted but it was nice to be at home

i also got to see my auntie donna (the georgia one) my uncle robert and my cousins anna and raymond.
raymond had a hockey tournament in providence
we were already in mass for my moms side xmas so we went down for the day
it was awesome...i love those 2 kids so much.
and actually raymond was asked to be on a US team for his age
and hes going over to sweden in april to play...not only that hes only 14 and hes being scouted for college
hmm....maybe i'll work for him haha

um....so yeah thats pretty much it
Friday, December 15th, 2006
---
1:23 am
- 2 myspace surveys thanks to aoife
current mood:
content
Thursday, December 7th, 2006
---
6:15 am
- The new and improved Megan
Tuesday, November 21st, 2006
---
1:51 am
- Milfapalooza 06
so this weekend jim, aoife, sam, lisa and myself made a hellish trip up to milfapalooza
even though we got lost in the middle of absolute no where...it was worth it
good times had by all



current mood:
cold
Wednesday, November 15th, 2006
---
12:29 am
Monday, October 23rd, 2006
---
1:18 am
so...this weekend was one to go into the books of ridiculous shit that happens to jessica and megan.

i'll explain more later...i really should be doing my homework right now...

but...



current mood:
busy
Saturday, September 30th, 2006
---
11:19 am
so i hate alarm clocks.

last night i didnt get to bed till around 3ish in the am


and this morning around 9 tyishas alarm clock starts going off (she lives next to me...we have very thin walls)

and now i cant get back to sleep



i hate alarm clocks.





revs game today...they better win :)


i talked to sue last night...i miss her <3
Tuesday, September 26th, 2006
---
12:51 pm
i havent updated in a while...and i dont have class for a while...and anything is better then doing what i'm actually suppose to be doing.

well...i'm back at school...senior year...scary i know. my roommate is cool...tyisha and regine are right next door so thats cool...i have really hard classes which dont make me too happy but this semester is the hard one so next semester will be easy...

...i have decided not to go to australia...please i know it sucks i dont really like the idea but i just rather stay here and australia is going to be there plus i think i might have good chances to graduate with honors so...i rather that then go abroad.

Shana...this means you dont have to rush into trying to get up here...you have the full year not just a semester : ) haha

i have a guy...mike...we arnt technically going out...so i cant really call him my boyfriend but...he likes me and i like him and...well actually i reeeaaaaalllllllllllllllllllllyyyyyyy like him. hes the guy i met at the revs game and dragged him into coming down to CT to go to the last US national game before the World Cup. and i've been hanging out with him ever since : ) he makes me smile

um...what else

Jessica is coming up in a few weeks to see Story of the Year...the first concerts of many this year for me and Jess. haha i started thinking about all the shows that shes come to up here...and they were all pretty much my favorite shows as of the last few years.
Me and Jess came to the decision the concerts alone were worth living up here...haha
yeah on LI we can go into the city...but that costs alot and going into the city from here is so much easier and cost a HELLLLLL of a lot less.
I like Boston haha


ummmmmmmmmmm..............

Don and Erin are engaged...idk if i wrote that or not...i'm very excited for them :)

Eliza and Dave are getting married also...i went to her engagement party a few days before i went back to school and it was awesome...those 2 are perfect for eachother!!! i have to say though me and crystal are not to excited about one girl that she asked to be in the wedding party because we dont like her...at all. She thinks shes better friends with eliza then me...and every time i'm around her this girl is always trying to take her away...its hard to explain i tried to tell my mom about it and then at the engagement party my mom saw first hand what was going on and its not cool....idk i'm good with who else is in it...its Crystal, Me, Aysha, Ally and Gabby i like them...i think thats enough but...i'll make the best of it for my best friend...its her day and i would do ANYTHING for that girl!!!!!

bump dump dumpdy dump....

i think thats all...cant really think of anything else....
Friday, August 11th, 2006
---
12:19 pm
- pictures from my birthday...
Monday, August 7th, 2006
---
11:34 am
Happy Birthday to ME
Happy Birthday to ME
Happy Birthday TO MEEEEEEE
Happy Birthday to ME!


so today i turn 22. fan fucking tastic....and for my birthday i get to start working even though it is only for a month.
i wanna go up to boston wicked badly. i think i'm gonna try to talk my mom into letting me come up this weekend.
there is no possible way i'm gonna get up for the game on wed :(
which sucks a NUT!

but...i will try to make the best out of my day....
Sunday, July 30th, 2006
---
8:39 pm
So...i've been really fucking lazy now a days...

i dont want to drive anywhere...i dont really wanna do much...most of it is because i have no money to do anything...i've never wanted to work so bad ever. Sue has this job that i want to work at...its a factory...but i would be getting paid $11 an hour and over time the weekends if i decide to work the weekends. and its from like 5 - 10 or something. so its not that bad at all! i just dont know where to go...she said that they hire pretty much on the spot and i need to make some money and fast to i can stop being so fucking lazy.

i havent talked to jessica and shana in days and i feel like an ass...but i just dont have money to do anything...so when i get this job i can hang out more...like there is anything to do on the island...its just better then sitting around my house.

Crystal comes home tomorrow and i cant wait to see her...Eliza left for North Carolina for a week and its the first week Crystal is home so i cant wait to spend some time with my crystalian! Elizas engagement party is at the end of august. i cant wait!!! i'm so happy for her...plus i cant wait to be in another wedding haha.

so my plans are...if i get the directions to this place from sue tomorrow...i'm gonna go apply or do whatever i gotta do to get this job...probably work all week. possibly the weekend...actually def. the weekend its overtime if i work saturday and double overtime if i work sunday...and thats a shit load of money. so i can go up to boston next week hopefully on Wed. so i can go to the game that day...or maybe i'll go up tuesday so i can acutally make the opening tailgate. then spend some time up there...come back home work and hang out and have a good rest of the summer...


ughhh i hope this works.
Saturday, July 15th, 2006
---
11:37 pm
having a cold in the summer sucks.

my head feels like its about to explode!
i hope it does because it has to be better then this.


tomorrow i'm going to see the dropkick murphys...sick or not!!!!

talked to sue and tristian today...it was nifty.
tristian told sue to make me soup...it was funny.
i cant wait to get back to boston to see that kid.


alright....nyquil is kickin in
goodnight :)

current mood:
sick